Gossip from the Kitchen 2016-2017
---
This
winter of 2017 was warmer than usual which was helpful to us on the fuel bills, because we are open year-round. Although we don't always use the front part of the inn unless we have a large group, we do keep two rooms available for those passing through or visiting families in the area.
We
continue to be open year round for lodging but somewhat limited in the winter months. Our guests include those who are working in the area, friends of local families and travelers passing through. Also returning, are dedicated ice-fishermen once the lakes freeze over. We have kept our rates reasonably priced and offer a clean, comfortable, friendly place to stay. Note that we serve meals only April-November.
Our
community continues to work together to ensure its sustainability. We are fortunate to have our post office, new fire station, library, The Old School House Restaurant, 2 gas stations, a food mart and hardware store.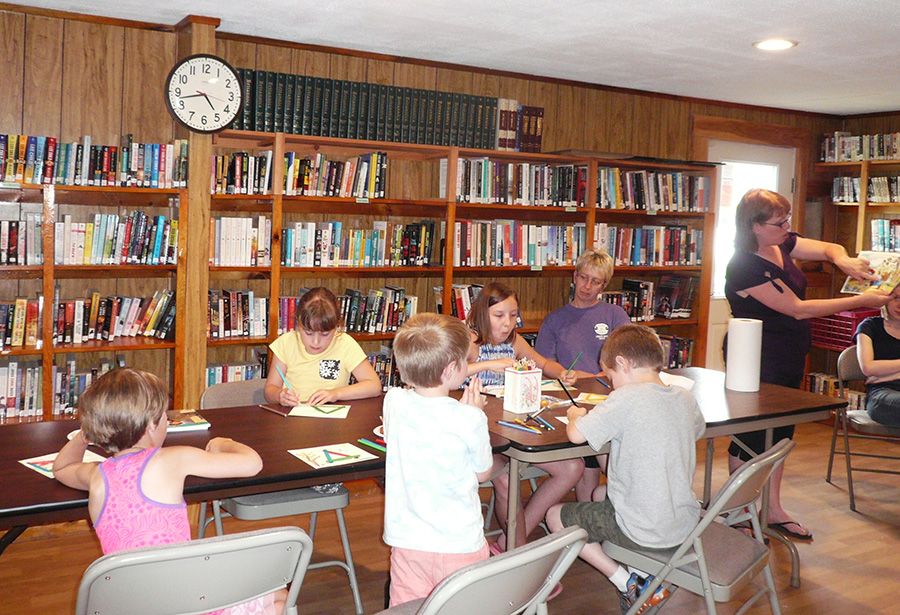 Our
library is open four days a week. Our librarian is Heidi Potter and I am the assistant librarian. The library offers wifi and use of computers and printer as well as a good selection of books, dvds and information on local families for genealogy research. Also we have a summer reading program for adults. While doing research on the history of the library I learned that Bruce Belmore started the first free library in Princeton. We are so fortunate to have such a nice library in our small town.
Our
Veterans' Monument in Legacy Square, maintained by the garden club and volunteers, continues to be a special place to sit and appreciate our veterans as well as enjoy the garden area. Also it is a focal point for our tree lighting in December.
In
May, we have the students from the Princeton Elementary School help the Friends of Princeton plant flowers in the barrels on Main Street. They come back to the inn for cookies, cocoa, a tour and a booklet about the Bellmard. Their enthusiasm is always truly heartening.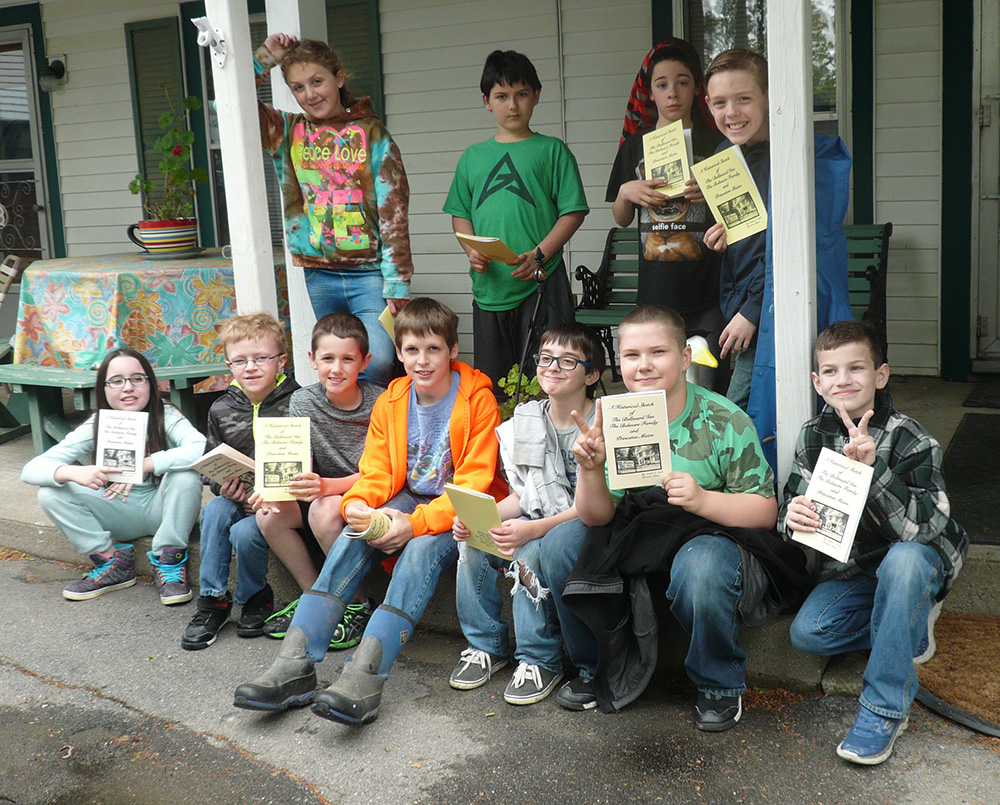 Also
May is prime fly fishing on the legendary Grand Lake Stream even though the season starts April 1st. We are only 20 minutes from the stream. We do one night stays and offer an excellent value for our accommodations. Also we cook traditional New England meals and have a flexible menu. We have our special groups of our returning fishermen and it is always fun to catch up on the year's news
From
May through October we are always busy with many guests and groups, who canoe the St. Croix River. This river has become one of the most sought after waterways to paddle in Maine. Some guests do the trip on their own and others work with local outfitters. Usually guests stay here the first night, have breakfast with us, meet up with the outfitter and go on their trip. Sometimes they stay here at the end of their trip as well.
ATVing
is supported in this area with two ATV clubs and an extensive trail system with new trails being added every year.
June
is the opening of the Princeton Farmer's Market again at Princeton's Andrews Ball Field, Thursday from 3:00 to 5:00 through September. Vendors sell vegetables, plants, crafts, soap/natural products, folk art items, and baked goods. We operate the Grand Lake Stream Area Chamber of Commerce booth to advertise local businesses and activities as well as Friends of Princeton activities. A new group, the Princeton Parks and Recreation Committee, have kick ball games through out most of the market season.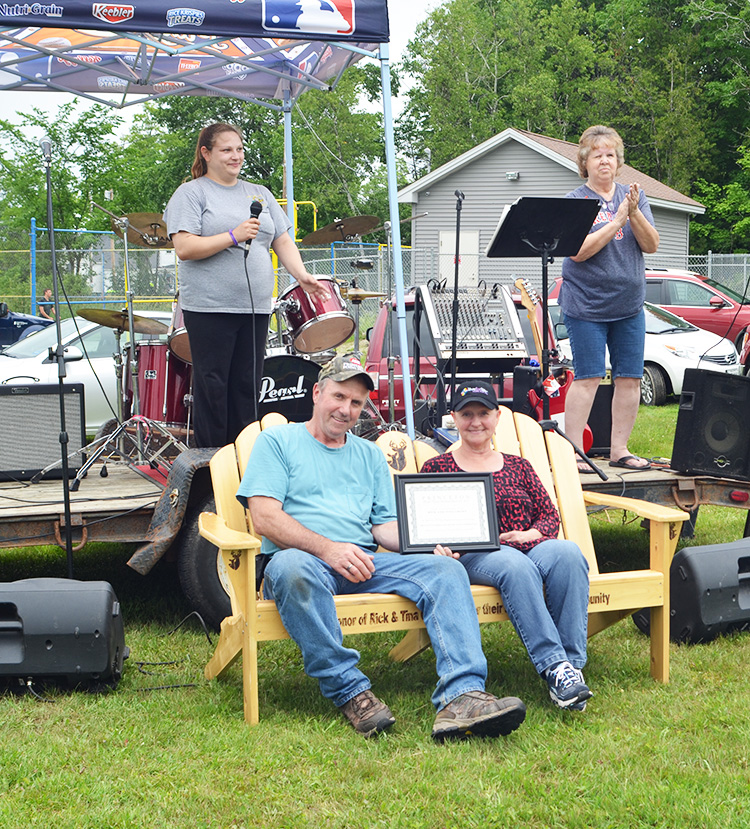 Also
in June, the Princeton Parks and Recreation Committee, has revived the Fresh Water Festival. It will be a full day of old-fashioned activities: games; blueberry pie eating contest; dunk tank; music; crafts; horse shoe and cribbage tournaments.
July 17-18
is the eighth annual Indian Days on the Passamaquoddy Tribal Lands only five minutes from here on Route 1. It is an opportunity to see/purchase authentic native crafts such as baskets (some of the basket makers have been honored by The Smithsonian and we have had a journalist doing a story on basket maker Molly Neptune Parker stay here), as well as wood carving, beaded/quill jewelry, paddles, and clothing. Also presented were ash pounding, native drumming, dancing, story telling, and canoe making. David Moses Bridges came to two celebrations to talk about birch bark canoe making. He was one of the foremost people in the world making canoes from birch bark in the traditional way. He recently died of sinus cancer in January of 2017. A terrible loss for the Passamaquoddy community.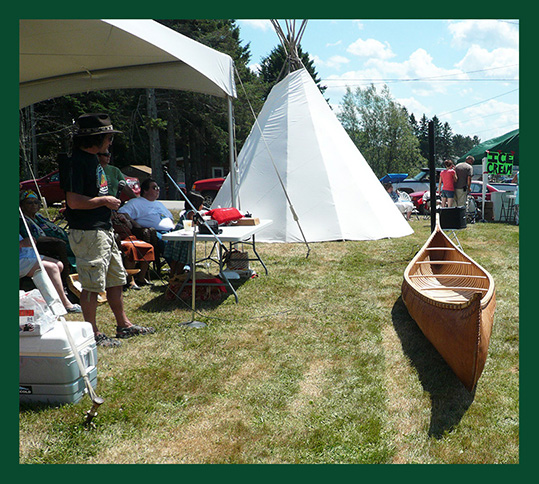 Open
also is the Passamaquoddy Cultural Heritage Museum on Indian Township. The displays that this little museum has are sure to earn the visitor's interest and respect. There are all types of native baskets, items of birch bark, paintings, photographs as well as items for sale.
The last weekend in July
is always the Grand Lake Stream Folk Art Festival. This year will be the 23rd year and is a highly regarded event offering exhibits of the history of the area, music performances as well as over 60 excellent crafters. We always have both exhibitors and attendees who enjoy staying with us and make their reservations early.
Mid-August
We look forward to members of the Belmore family staying with us. Sarah and her husband catch us up on the family news. Last spring we had taken a trip over to Scotch Ridge in Canada and found the headstones for Daniel Belmore's parents. Daniel was the first owner of what is now the Bellmard Inn.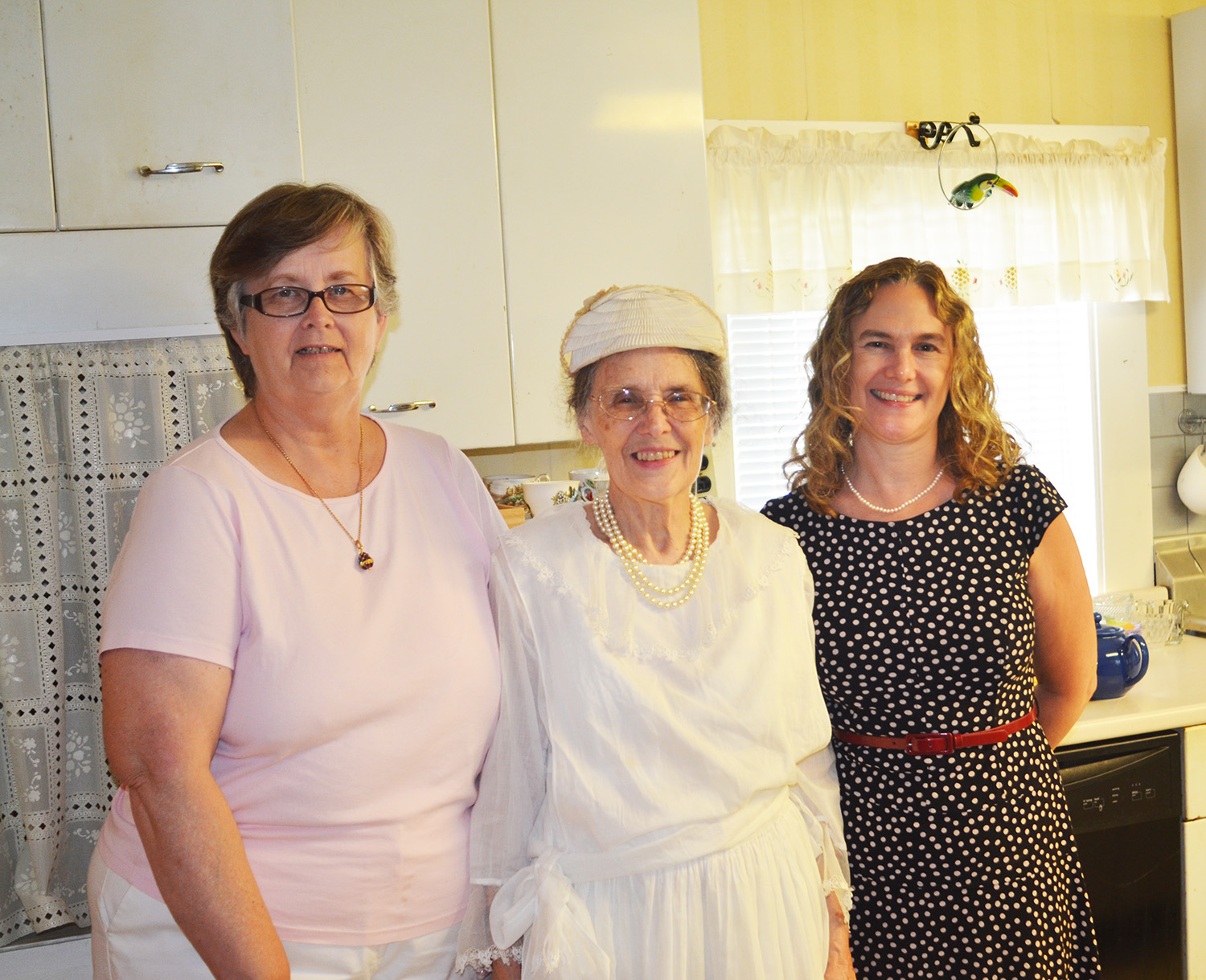 September 16
from 2:00 to 4:00 will be our fifth annual tea and tour at the Bellmard. This special event is to celebrate the first woman to start a business in Princeton, Flora Belmore of, "Flora Belmore's Fancy Millinery". The theme last year was a celebration for our veterans. I found photos and stories in the library collection as well as borrowed items from area people. I compiled the stories/photos into a special booklet that we gave out at the tea. A special bonus was that my daughter, Tracy, was visiting and helped make some great tea desserts. She is already planning what she will be making for this year.
The Bellmard Cottage Museum
is open for tours. In 2013, we became aware that there was no one place for historical items within the Town of Princeton. Behind the inn is a small cottage which we did not use very much. So, We began the project throughout that spring and summer of gathering personal items that we had saved over the years and designing displays. Sue Story donated a buffet, which Doug repaired, and we re-fitted cabinets and tables. Also the Friends found a trunk in the town building that had photographs and other memorabilia that we put on display. Our own items include variety of vintage tins, enamel ware, dishes, furniture and photography equipment. Also Willis Butler, the previous owner, gave us a framed document that included Albert Belmore. Our little museum is now a permanent part of the Bellmard and is open to guests from June-September.
September-October
here are the prime scenery months. The views from Route 9 with the endless changing shades of red throughout the blueberry barrens is something even we take a ride out to see. Also it is a great trip up to Houlton or over to Eastport.
In October
Friends of Princeton, sponsors a Treats on Wheels event. We have fun with making a mini-display in our cargo trailer. Also Parks and Recreation Committee, puts together a great haunted house in the town building.
In December
The Friends of Princeton, has their Christmas Tree lighting. Doug and I volunteer to put the lights on the tree. However, if the tree gets much taller it may be a problem. Also in December Friends had a new house decorating contest. We spent a couple of hours driving to the different homes and picked a first, second and third place winner.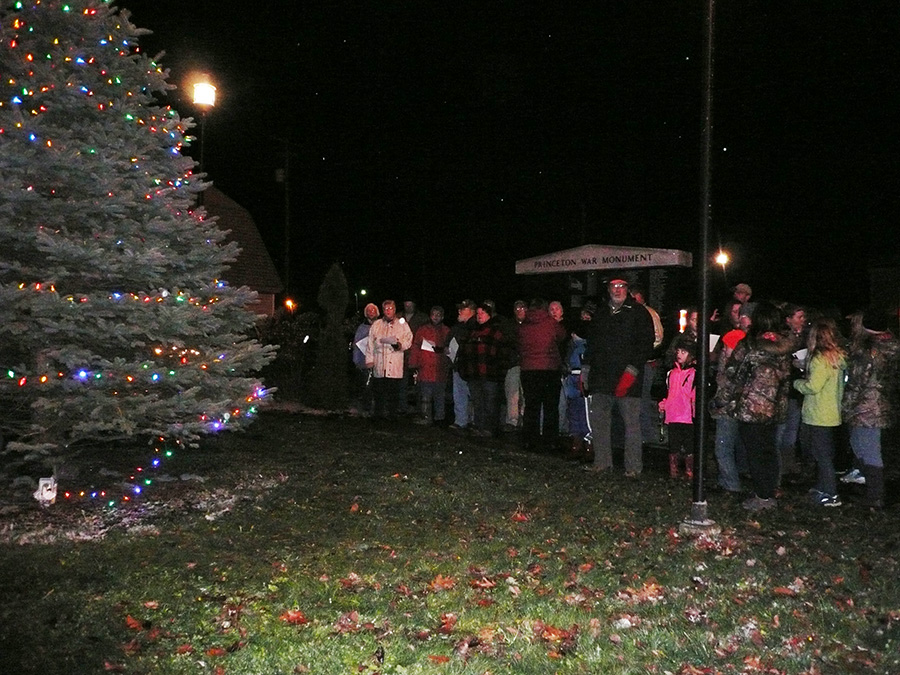 Area Activities for 2018
:GLS Historical Society Fisherman's Breakfast-May; Annual Downeast Birding Festival-May; Princeton Fresh Water Festival-June 23rd; GLS July 4th Celebration; Indian Days Heritage Celebration-July 21st-22nd; GLS Folk Art Festival-July 28th-29th; Calais International Homecoming Festival-August; West Grand Lake Race-August; Eastport Pirate Festival-September 7th-9th; 7th annual Town of Waite Yahd Sale-Septebuh;